Kurt Schuhmacher Industriemontagen GmbH & Co. KG
For 50 years, we have been a reliable partner in the industrial assembly of technical machinery and plants. We consider ourselves to be a service provider of integrated solutions, accompanying our customers all along the planning stage, manufacture and assembly to production and follow-up – after-sales service.
We handle projects in the fields of wood-based products, energy, logistics, mechanics and electrics in North Rhine-Westphalia, in Germany, in Europe and all around the globe. Our comprehensive portfolio comprises:
Assembly of new plants
Disassembly and reassembly of existing plants
Company relocations
Machine relocations
Repair and maintenance as well as revisions
Planning and design
Site- and project management
Scheduling and schedule monitoring
Customs formalities and logistics
Facility management
International Health & Occupational Safety Management
Provision of material and tools.
We are able to offer economically attractive solutions to both manufacturers of technical investment goods and producers of high-quality consumer goods. This is enabled by our lean, medium-sized company structure, a project-oriented controlling and close collaboration with other service providers. Our experienced, highly motivated employees help to implement our customers' projects reliably and efficiently.
Management of Kurt Schuhmacher Industriemontagen
GmbH & Co. KG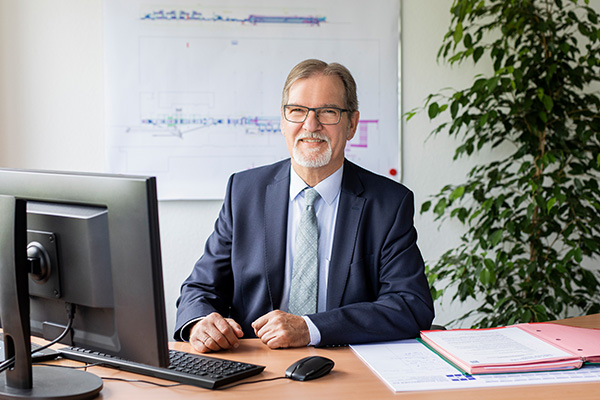 'Our customers continue to trust our good reputation, our innovative force and our experienced workforce. We do our best to live up to this trust every day.'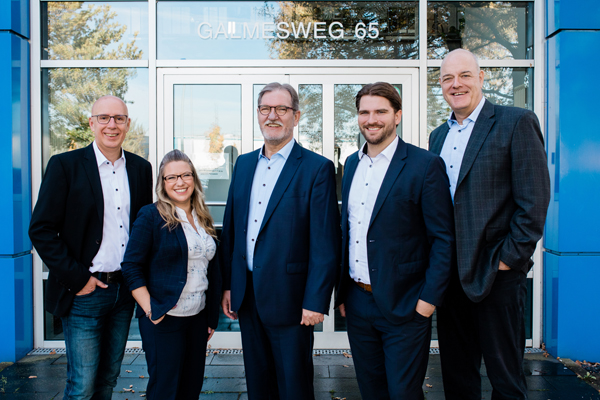 Michael Scholz (Director Sales Department), Eva Oemkes (Management business administration), Hans-Jürgen Sommer (CEO), Fabian Sommer (CEO KS Service), Torsten Hohlfeldt (Management Projects Mechanics)

8 good reasons to go for KS Industriemontagen
We acknowledge: It is never easy to find the right partner to carry out industrial assemblies. There are 8 good reasons for our customer to go for our services:
Skilled, experienced and dedicated expert personnel
International references
Compliance with the most stringent technical, safety- and quality-related standards
Adherence to schedule, reliable project management tailored to each customer's needs
Close collaboration with manufacturers and other service providers
Fair and transparent scheduling and budget planning
Providing expertise gained by more than 4,000 implemented projects
Efficient and eco-conscious use of materials and resources